September 03, 2020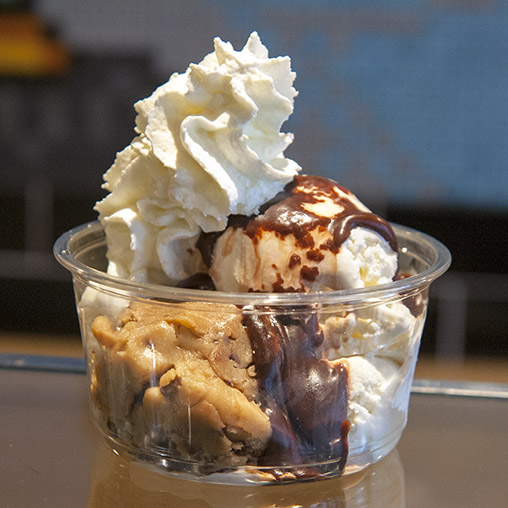 Our scientists were so preoccupied with whether or not they could, they didn't stop to think if they should.
Today we're unveiling our latest sundae: the COOKIE DOUGHVERLOAD. A mini-scoop of homemade (egg-free) cookie dough is paired with the ice cream flavor of your choice, adorned with our classic hot fudge and whipped cream.
Congratulations to all students and teachers starting a new school year! We hope this sundae helps take the edge off.