We love video games
Here at the Factory, there's only one thing that we like as much as we like ice cream -- video games! We knew right away that we'd want to incorporate honest-to-goodness playable video games in our ice cream parlor.
This was a challenging prospect, however, due to the limitations of our available space. Our building's interior width spans 8'10", so large-scale installations ( such as traditional full-sized arcade hardware ) were out of the question. Fortunately, we managed to come up with a system that makes use of the exterior itself as a display. We call this system Wall-O-Vision.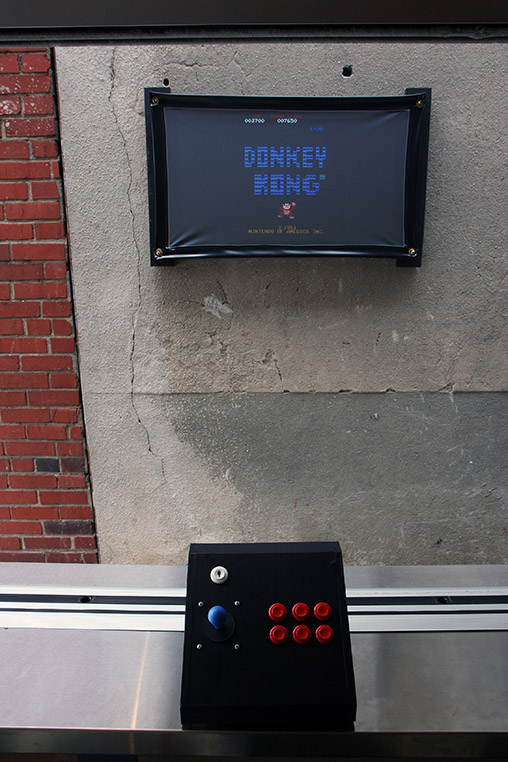 Utilizing a custom-built projection installation, we can now beam arcade images from inside the building onto the adjacent alley wall. While sitting inside the shop, you can play games using our homemade joysticks. We have two screens and four joysticks, allowing us to facilitate up to four players going head-to-head at any given time.
We plan on changing our featured games on a weekly basis, so be sure to check back frequently. If you have any requests, let us know! We just might make it a future "game of the week".