About

The Factory
The Tubby Robot Ice Cream Factory is a homemade ice cream parlor based in Philadelphia. We specialize in creating unique sundaes and fostering a love for great games.
About

The Owners
Native Philadelphians Chris Maguire and "Shef" Steve Wright Jr. have known each other since 6th grade.
At some point they decided that if they were going to be eating ice cream and playing video games all the time, they might as well be getting paid for it.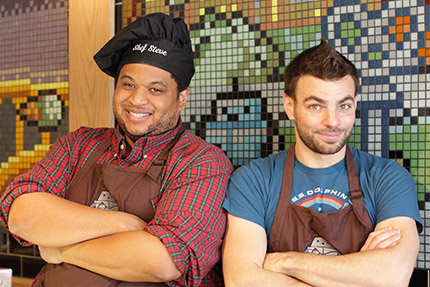 About

connecting
Address 4369 Main Street, Philadelphia PA 19127
Phone (267) 423-4376
Email chris@tubbyrobot.com