July 15, 2020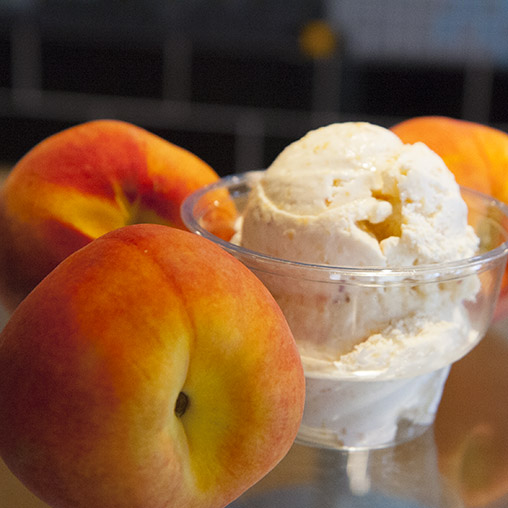 When life gives you peaches, make peach ice cream. That's a thing people say, right? Get your refreshing midsummer fruit fix starting today!
Additionally, we have the results from last week's M&M's survey: 78.9% of you preferred mini M&M's, while only 10.5% favored regular M&M's on your ice cream. A lot of people tried to write in peanut butter M&M's, which we should have seen coming because we're quite familiar with the rabid intensity of PB fans.
The minis have it! We've stocked up and we're ready to top.