March 19, 2023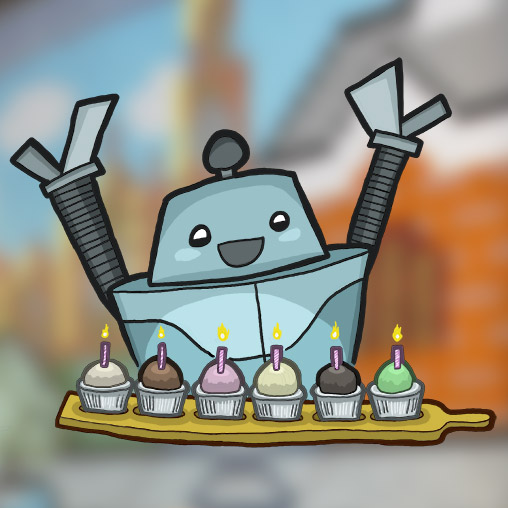 Today is Tubby Robot's 6th anniversary!
We're celebrating today by serving our customary ice cream hoagies, which are delicious homemade puff pastries filled with the ice cream of your choice. We're also selling more sundaes than can fit on our menu board, so if you're looking for something specific just ask!
Co-owners Chris and Steve will be in the shop to chat all night, and we're looking forward to seeing many of the folks who have helped make our little shop something special for the past six years. Here's to many more!