March 20, 2019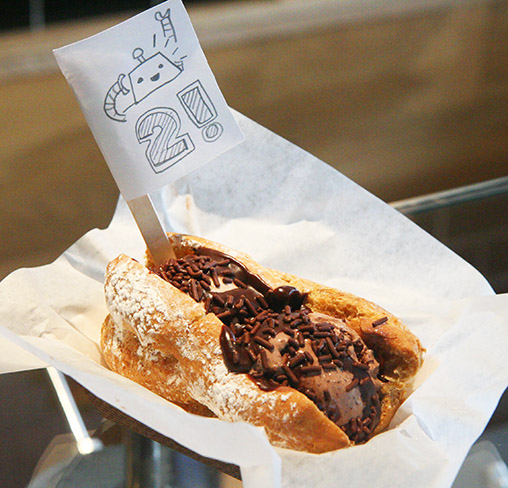 We can't believe how time has flown, but Tubby Robot is officially two years old!
We've now served up over 86,000 scoops of ice cream, but we have big plans to spread the love even further this year.
To celebrate, Ice Cream Hoagies are back for the first time in 2019! If you greet us with a hearty "Happy Birthday!" tonight ( Wednesday, March 20th, 2019 ), we'll give you a 50% discount on any Ice Cream Hoagie you purchase ( while supplies last ).
Oh hey! Lavender Honey ice cream is back, too. I hear people like that one.