December 19, 2019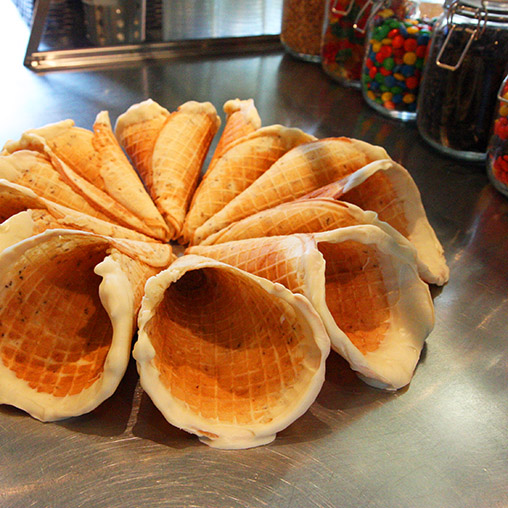 'Tis the season for pizzelle cones!
Inspired by Italian Christmas cookies, we handcraft these cones from scratch and flavor them with anise seeds. To maintain a high level of festivity, we top each cone off with a ring of white chocolate.
This is our last week of operation before a brief Christmas break: we'll be closed starting on December 23rd and then open for the new year on January 2nd. Now's the time to load up!