September 05, 2019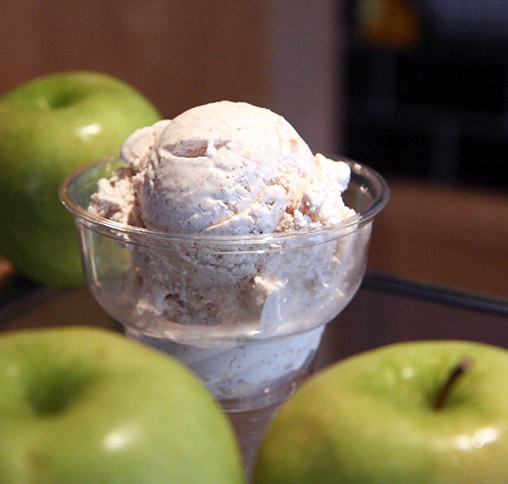 We know it's still technically summertime, but we're ready to move on and dive headfirst into fall.
To celebrate the upcoming season, we've introduced a new ice cream flavor: Harvest Apple!
Made with two sacks of minced granny smith apples and strong support from cinnamon and its spice cabinet friends, you'll be welcoming the return of flannel and long pants with open arms.