September 02, 2021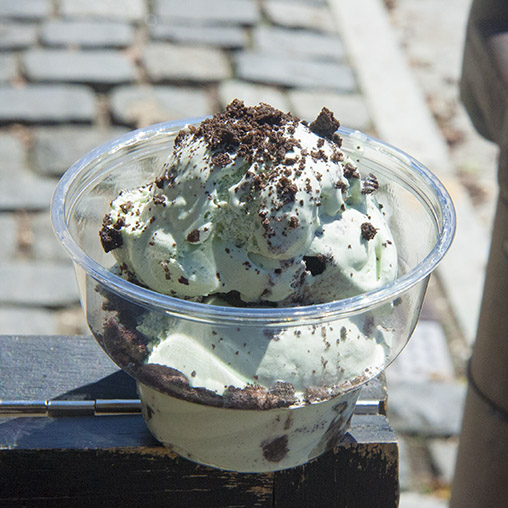 We have been extremely fortunate to have received no damage to our building during the night's storms and continuing flooding. We feel for our neighbors who are currently contending with the aftermath of the highest local water levels in recent memory.
There are a lot of folks walking out on Main Street, and we plan on being open during our standard business hours to serve anyone looking for a distraction from... everything. We'll be open as long as the utilities hold out.
Fan-favorite flavor Mint Cookie is back in action, and it's still dang good.