December 23, 2020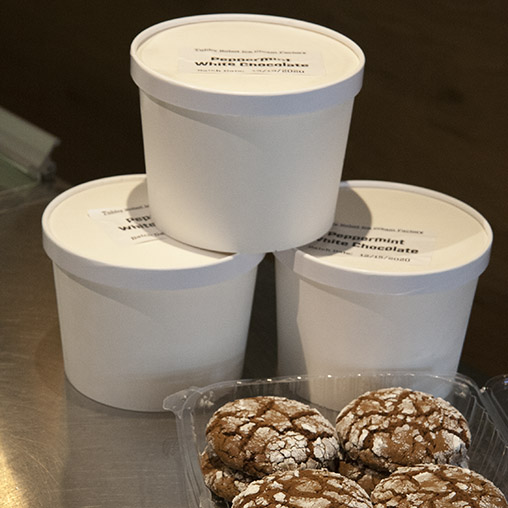 Today is your last chance to pick up half gallons and big gingerbread cookies!
We currently have half gallons available in 11 different flavors, along with take-home hot fudge. If you're looking for the soft, chewy goodness of My Sweet Gluttony's big gingerbread cookies, you can get four of them for just $12 today.
We're open today until 9pm, at which point we'll be closed until January 2nd, 2021. Happy Holidays, everyone!