November 25, 2020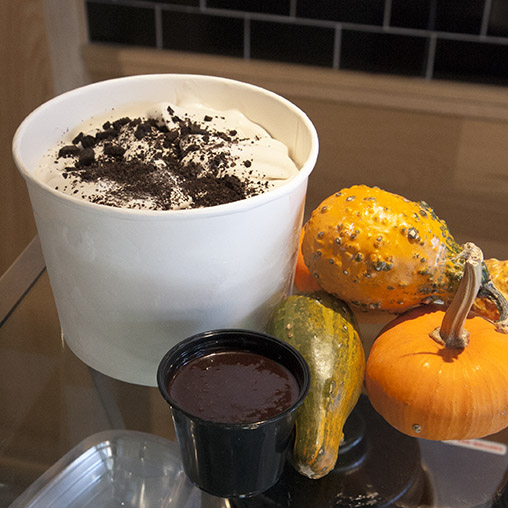 Today we're all preparing for an atypical Thanksgiving, and Tubby Robot is here to help!
We're now selling freshly-churned half gallons of some of our favorite flavors, along with heat-at-home packages of our beloved hot fudge.
Our available half gallon flavors include:
Vanilla
Sea Salted Caramel
Dark Chocolate
Mint Chocolate Chip
Cinnamon Boast Bunch
Cookies n' Cream
Harvest Apple
Butter Pecan
Chocolate Covered Strawberry
We'll be open until 9pm, so stop on by to ensure your Thanksgiving dessert is one to remember.