July 01, 2020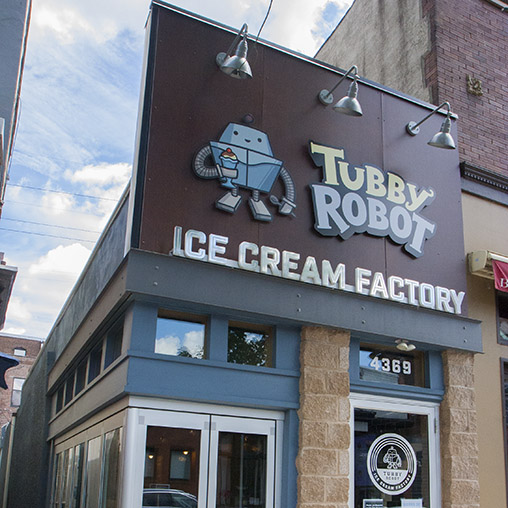 People of the greater Philadelphia area: we are back.
The Tubby Robot Ice Cream Factory is open to the public again starting today, and we're resuming our full normal schedule. Our complete menu is intact, with 16 flavors of homemade ice cream and specialty sundaes ready to go.
There are few precautions in place you should be aware of:
You must wear a mask to enter the building.
Only one group may enter to order at any time.
Once you order, you'll pick up your ice cream outside through the side window.
We're thrilled to be back, and we can't wait to see you again!