October 02, 2015
We promised to share more details about our front windows a few weeks ago, and today we'll make good on that.
As it currently stands, our building has a few small forward-facing windows. They are entirely functional, in that they are almost fully transparent and allow some degree of light to filter in. Step beyond the entrance, however, and the narrow confines may remind you of a particularly rectangular cave.
Fortunately, there is a lonely little three foot wide alley that runs along the side of the building. Our master plan entails knocking down a piece of the wall that adjoins the alley and installing a wrap-around window, opening up the interior of the building and finally giving the sad little alley something to be excited about.
These windows aren't done blowing your mind, however. When warm weather greets us, we'll be able to slide the glass panes out entirely, allowing patrons to enjoy amazing sundaes while perched on the sill.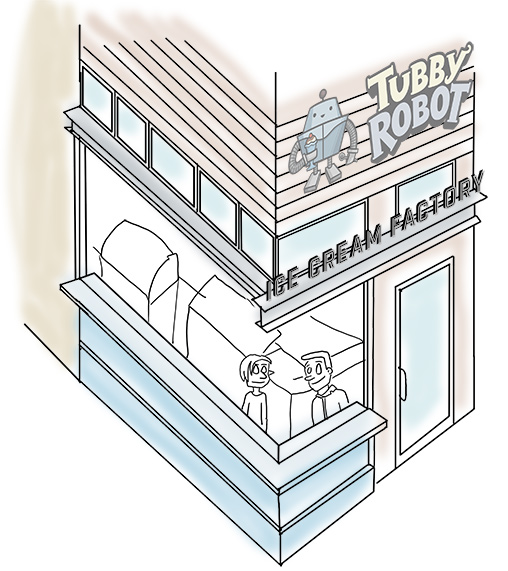 Are they eating indoors, or are they eating outdoors? Please refrain from driving yourself to madness pondering this as THE TWO WILL BE UTTERLY INDISTINGUISHABLE.