September 08, 2015
Based on the advice of prominent industry insiders ( and incidentally mandated by a handful of municipal sanitation regulations ), we're aiming to provide running water inside our ice cream shop. To this end, we're installing plumbing!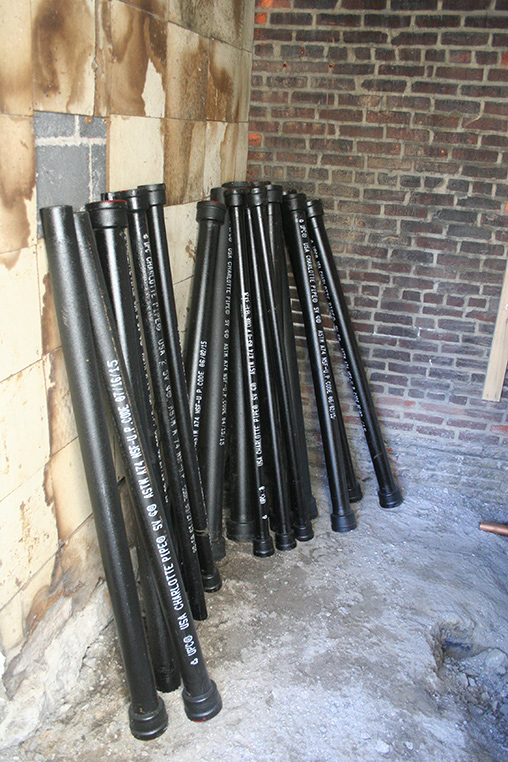 Please keep in mind that there was no working infrastructure in this building when the project began. Electrical service had been physically cut, the few existing water and sewage pipes were blocked, and the gas meter was lying unattached on the floor. We're rebuilding all of these systems from scratch to ensure that modern best practices will be used from the foundation up.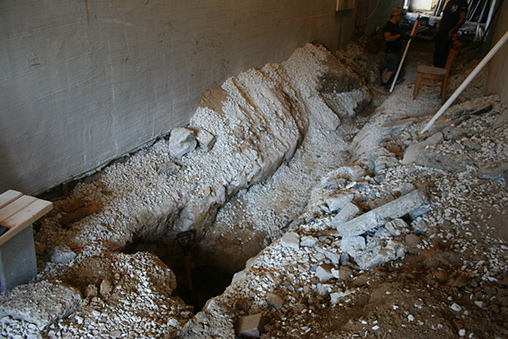 To install the plumbing lines, our team has been digging a deep trench down the center of the floor. This job is trickier than normal, as there isn't a lot of horizontal space to pile debris. Working within a strict set of limitations only serves to sharpen your focus, right?
RIGHT?