September 17, 2015
Remember when I mentioned the difficulty of trenching within the narrow confines of the shop? We decided to go ahead and get an excavation team to make it a lot easier.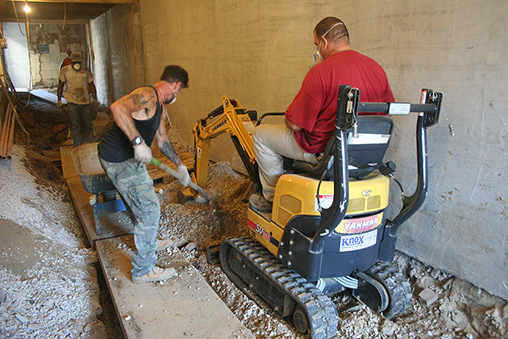 The incredible upshot of this turn of events is that there is currently a mini-excavator in the shop. Gaze upon it and know, in your heart of hearts, that you desire nothing more than to ride it home and name it Darryl.
You and Darryl will work together to fight the global epidemic of solid earth with no holes, a situation of which you have suddenly become keenly aware and passionately opposed to.