December 06, 2016
Ladies and gentlemen: we are ecstatic to share that this is the final week of buildout at the shop. The time between now and your first Tubby Robot sundae experience is shrinking at a discomfiting rate.
The exterior signage was installed today, and we hope Tubby's gleeful visage brightened the mood of Main Street travelers on an otherwise gloomy day.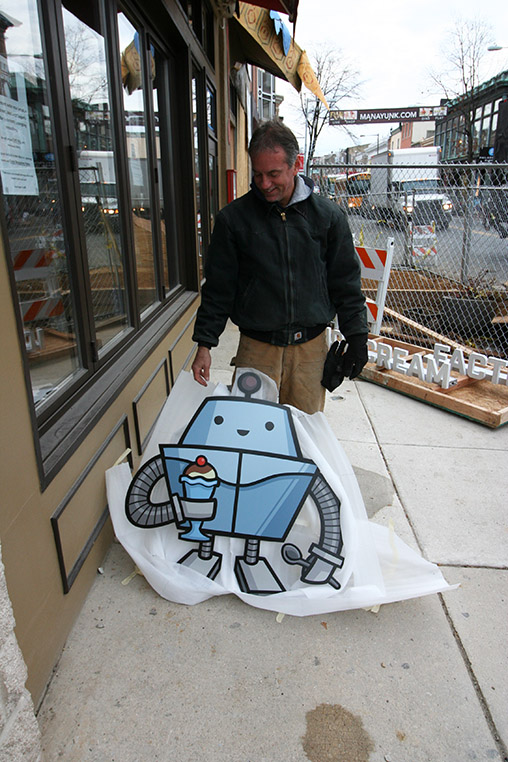 Our sign has two components: 1) the aluminum logo art mounted high and 2) the three-dimensional "ICE CREAM FACTORY" lettering mounted on the lower beam. The lettering is internally illuminated and has some dandy inline cutouts that really emphasize the individual glyphs.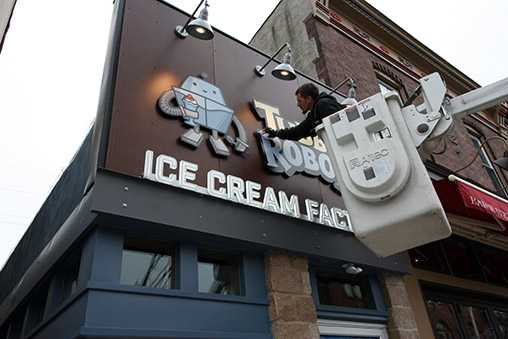 Our signs were fabricated and installed by the fine folks at Urban Neon, who were a pleasure to work with throughout the entire process.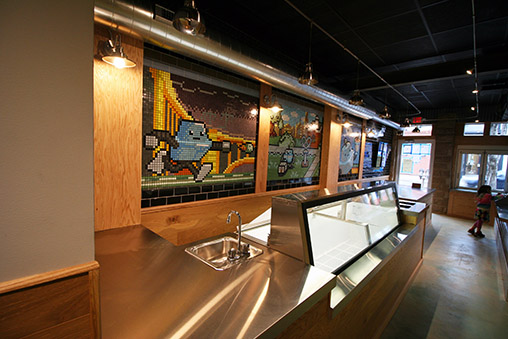 Inside, the finishes have all been applied. Take note of the woodwork on the walls and around the windows; we think our friends at Deily Contractors did a fantastic job.
If you're local, you might be interested in the fact that we've been churning out test batches of ice cream all week. If you happen to stop by to chat while we're in there, there's a good chance you can finagle a delicious sneak preview. Don't tell anyone, though! It's a secret.