November 22, 2018
Happy Thanksgiving, everyone! We're closed today, but we'll be back to our regular schedule tomorrow. Eat heartily!
Hours of

operation
Sunday
12pm - 9pm
Monday
Closed
Tuesday
Closed
Wednesday
12pm - 9pm
Thursday
12pm - 9pm
Friday
12pm - 9pm
Saturday
12pm - 9pm
267-ICE-HERO
267-423-4376
4369 Main Street
Philadelphia, PA
Currently playing on

SNK vs. Capcom: SVC Chaos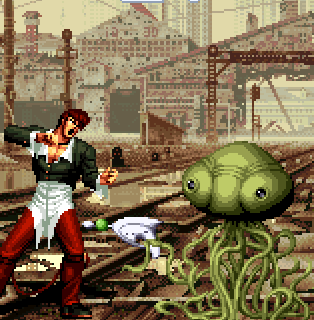 SNK Playmore's 2003 title SNK vs. Capcom: SVC Chaos is a crossover fighting game. Featuring beloved characters from both the SNK and Capcom pantheons, the game's mechanics are based on the King of Fighters series. Players can utilize the unique "Front Grand Step", which allows moves to be cancelled with a forward dash.