August 02, 2016
The next major phase of buildout is underway! We now have an unyielding frame of bulletproof steel to serve two important purposes: 1) support a fully-openable corner window and 2) look really cool.

This piece weighs over 800lb. Steel workers are apparently unconcerned supermen, they moved it into place by hand.

A post is installed inside the alley wall.

A hand-powered lift is used to place a facade beam.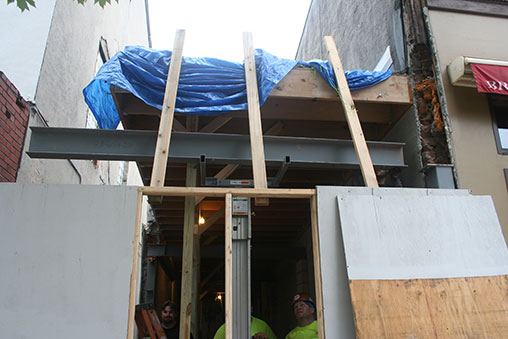 That thing gets pretty high!

Once lifted, the beam is bolted into its final position.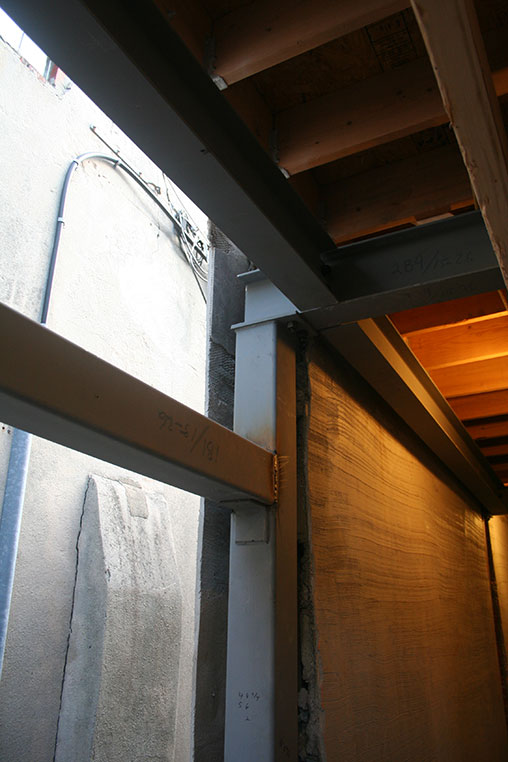 The beams running along the ceiling will be visible inside the finished shop. In both form and function, this will be an ice cream factory.

Transom windows will be built between these beams. We've heard that natural light is something people tend to enjoy.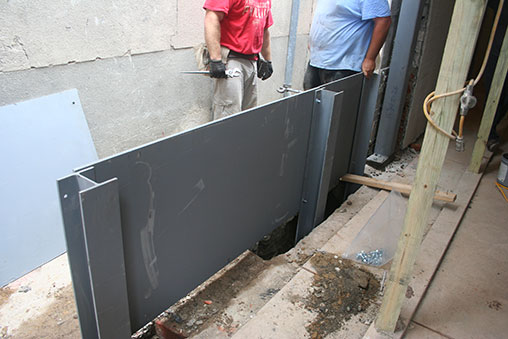 Our seating will run along these perimeter of these plate walls.

The steel plate will be visible outside as the lower portion of the new facade.