September 24, 2016
There's a lot going on at the shop simultaneously, so we'll share a quick overview of the week's work: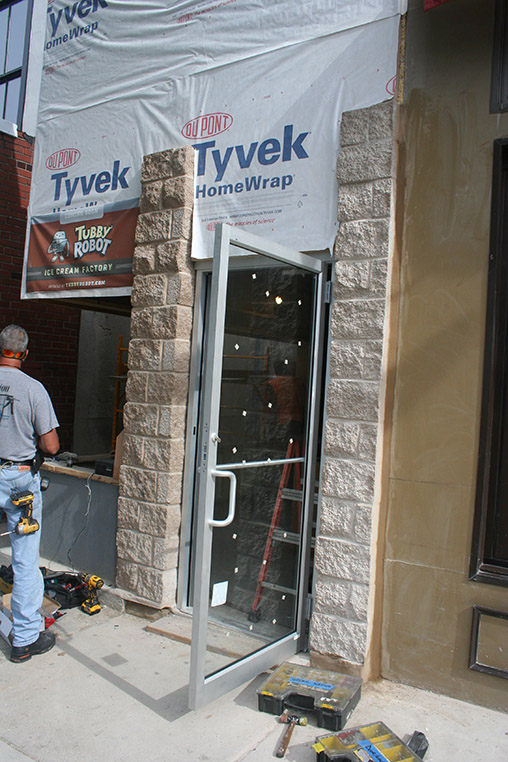 There are now functioning doors on the building, which means we have honest-to-goodness keys to the shop.
All of our major masonry projects were completed this week, which included filling a ton of holes on the interior and the gaping tears on the exterior.
The ceiling insulation was treated and painted a lovely shade of gunmetal grey.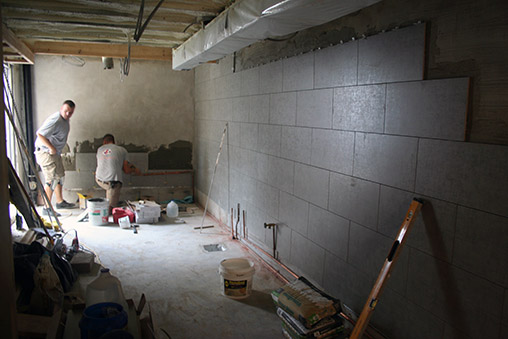 Kitchen tile installation is nearly complete! This will likely be the first finished space in the building.
In mosaic news, we've received a shipment of nearly 11,000 various glass tiles. These had to be separated from paper backing and sorted, resulting in a floor-spanning spectrum.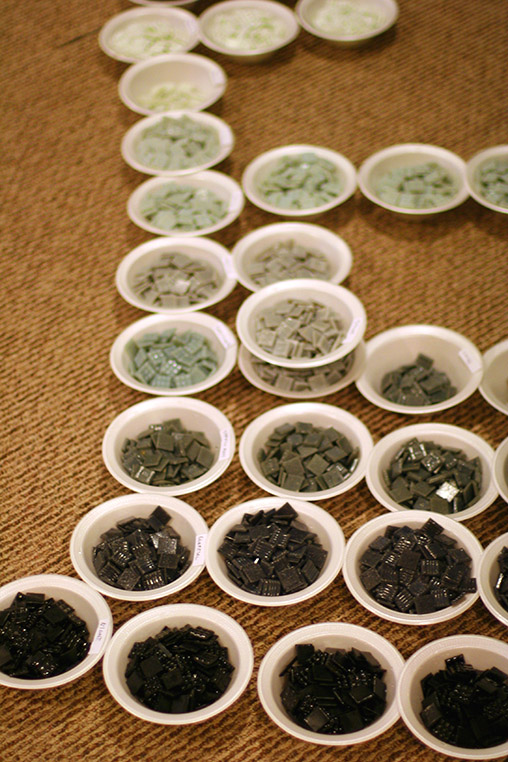 The greys!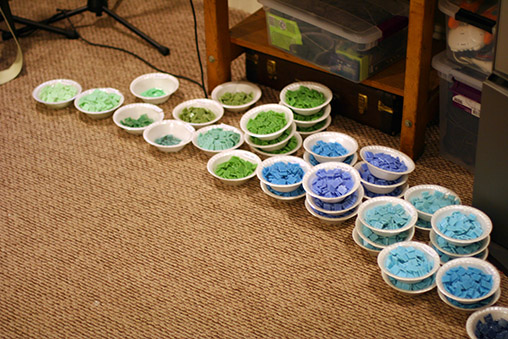 The blues and greens!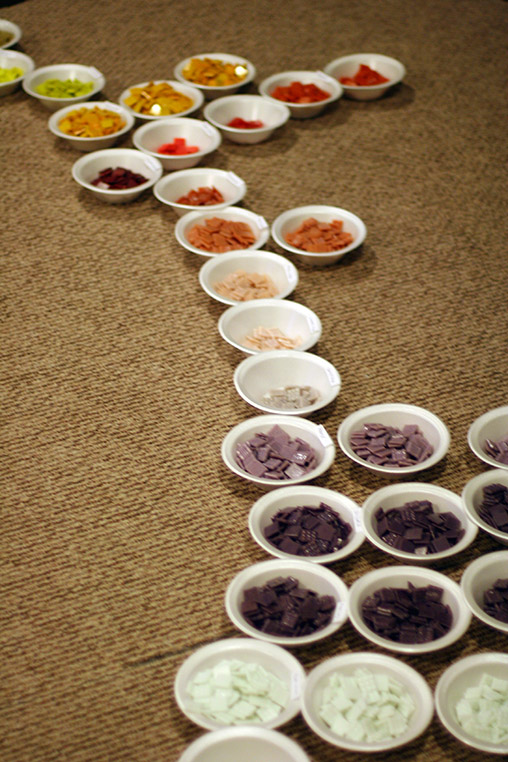 The reds!
Mosaic assembly has begun, and we'll be at it for at least two weeks. We don't want to make any hasty calls, but we're getting the feeling that these are going to look pretty amazing.