July 05, 2018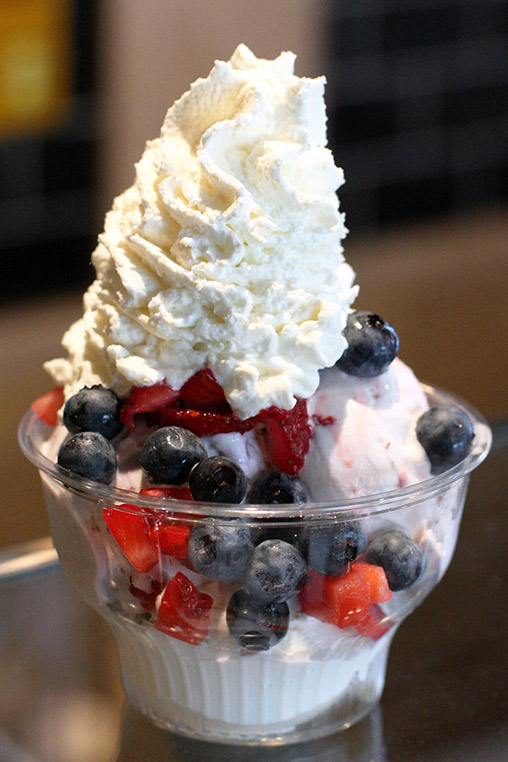 In celebration of the holiday weekend, we're serving up a special sundae: The Red White and Blue!
The Red White and Blue starts with three mini-scoops of strawberry, vanilla, and blueberry cheesecake ice cream. We top it off with fresh strawberries and blueberries, along with a dollop of homemade whipped cream.
Stop on by and get it while you can!