July 31, 2015
If you've ever walked down Main Street, you might have at some point stopped and thought to yourself: "Man, what is up with this weird orange thing squeezed next to that dark alley?"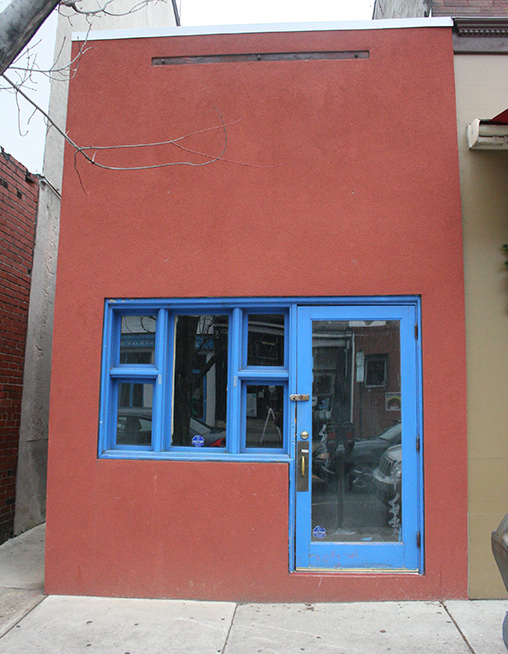 This question may have been followed quickly by a more technical observation: "I didn't think adobe was typically used as a building material in this climate region."
Gentle walkers, I am here to tell you that this facade is not actually composed of adobe. It may have at one point aspired to present itself as such, but it is merely a ruse perpetrated by stucco and coral paint.
I do not believe that this is the ideal presentation for an establishment billing itself as an "Ice Cream Factory". Our plan is to remake it as a storefront of wood and metal, aiming to combine light hearted fun and proficient industry.
The windows, in particular, will be the foundation for the new feel of the space. As soon as I get done nailing down their details, I will share more about them.