July 27, 2015
Construction of the Tubby Robot Ice Cream Factory is underway!
Our demolition crew is currently tearing down the interior walls and making prodigious use of jackhammers to remove the entirety of the floor. Don't worry! We'll be replacing it with a better floor soon.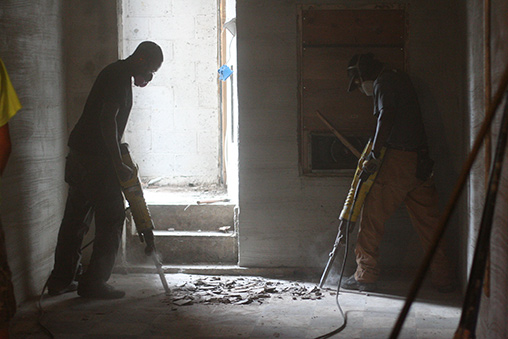 This project centers on the revitalization of a property that has lain dormant on Main Street Manayunk's otherwise bustling commercial district for many years. As neighbors ourselves, we're excited to have the opportunity to contribute to Manayunk's unique flavor.
Demolition is planned to continue until mid-week, at which point we'll have a blank slate on which to build our tiny frozen empire. I'll share some more details about what we have planned as the week progresses!