December 01, 2017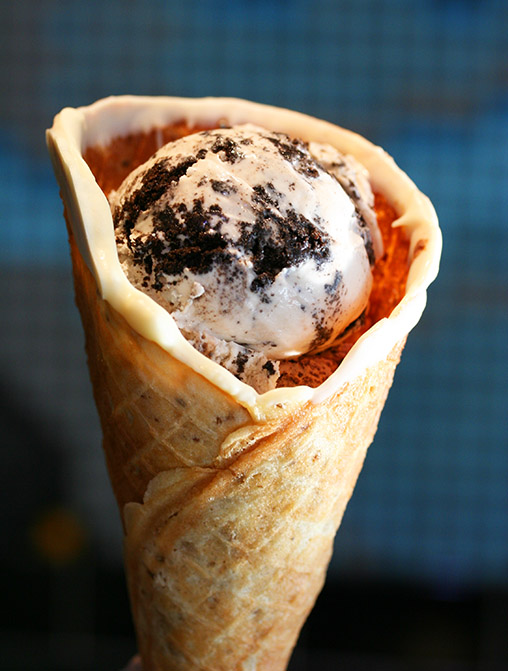 Today marks the beginning of December, which means it's time to start celebrating the season in earnest. To do our part we're putting a (literal) twist on a classic Italian Christmas cookie: We humbly present pizzelle cones!
Our pizzelle cones are baked from scratch here at Tubby Robot and are traditionally flavored with crushed anise seeds. Each cone features a light dipping of white chocolate, plus a little extra plugging the bottom to ensure no ice cream escapes.
Specialty cones are notoriously difficult for us to keep in stock, so stop on by while they still exist!