August 10, 2016
We have three distinct teams working in the shop today: carpentry, concrete, and plumbing. Our general contractor Tim Deily has been putting his carpentry chops to work building the counters from which we will prepare THE BEST ICE CREAM YOU'VE EVER TASTED.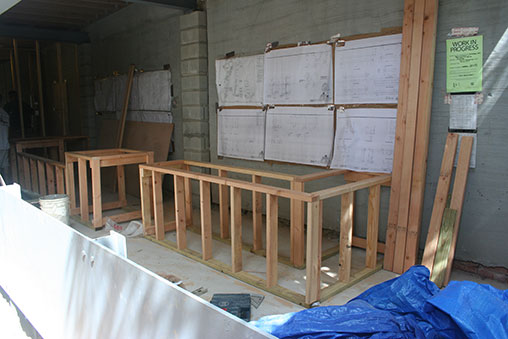 If you close your eyes, you can just about smell the waffles and hot fudge.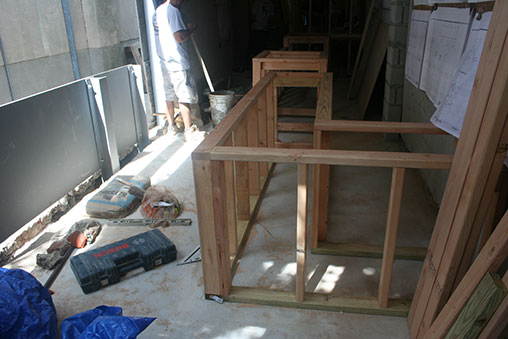 This is a look at what you'll see when you first enter the building. The back of the shop will probably *not* be a pitch black void, but we're still feeling that one out.