September 01, 2016
To save precious space inside the shop, we planned to install an external heating and cooling system on the roof. One thing we weren't sure of, however, was how exactly we'd get such a large piece of equipment up on such a narrow perch.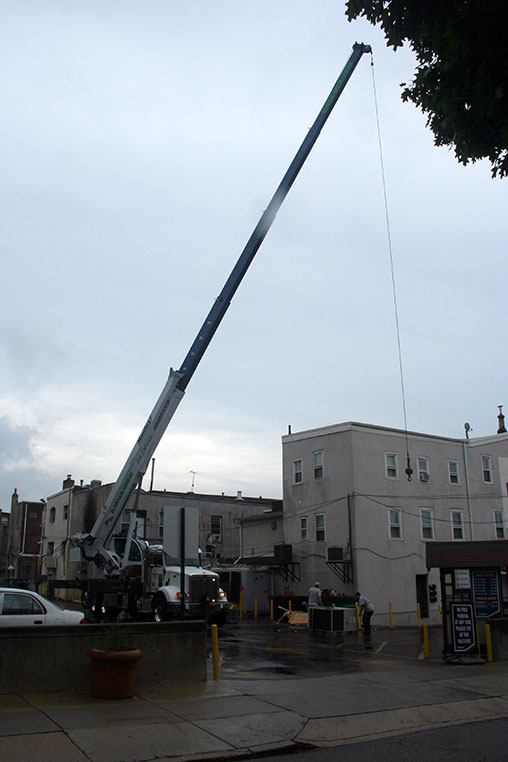 The answer, it turns out, was a massive crane. Thanks, massive crane!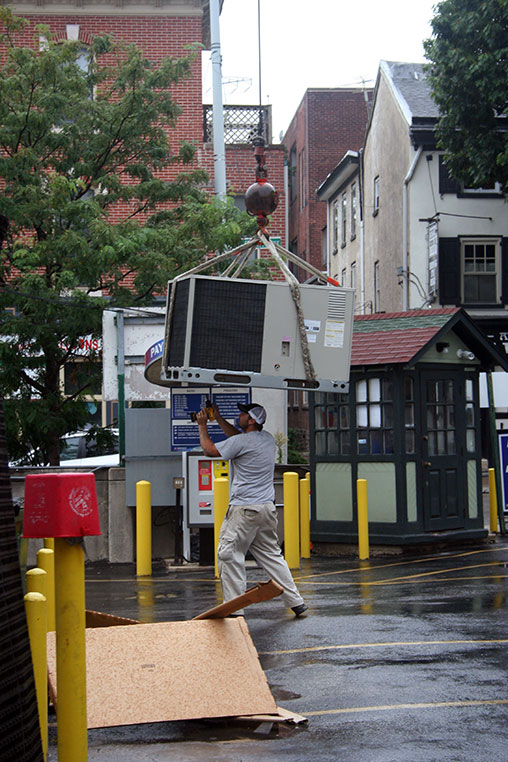 This guy obviously has a deep trust in the process.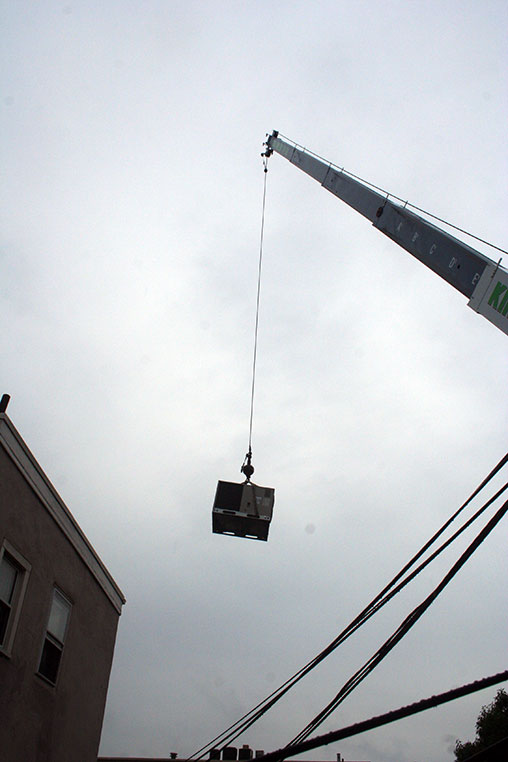 This thing could have easily lifted our HVAC unit above buildings twice the size of these.
Now, it sits upon our tiny roof.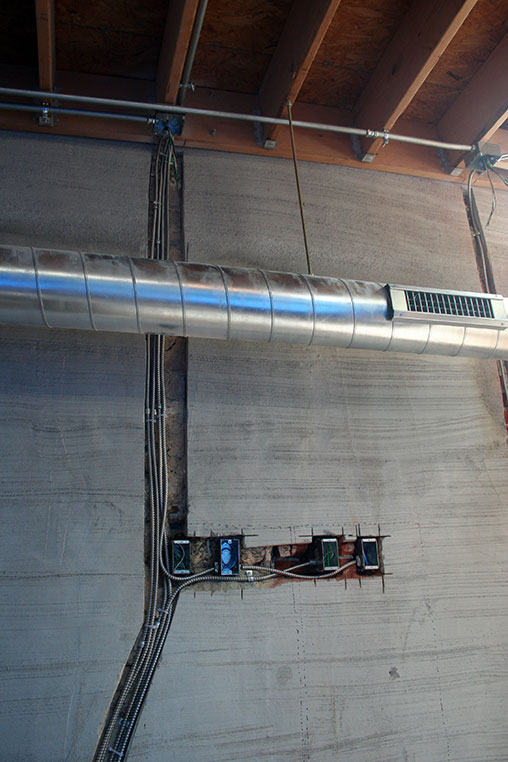 Inside the shop, the electricity and ethernet lines are being run.
These particular receptacles will power our menu boards. By "menu boards", I do of course mean "LCD monitors mounted to the wall".