September 30, 2017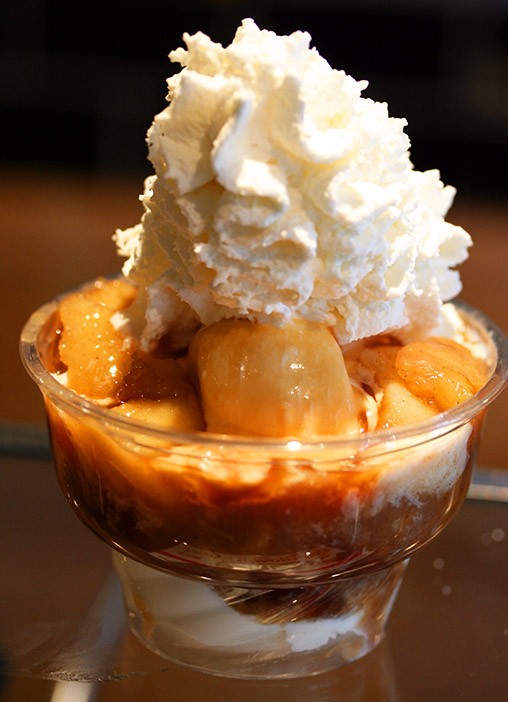 Our first specialty sundae for Autumn is here! The Hot Apple a la Mode is something we've been waiting to share all year.
First we peel and cut fresh apples, sautéing them with brown sugar, butter, and cinnamon. We pour them over a scoop ( or two! ) of our vanilla ice cream, then top it all off with from-scratch caramel sauce and whipped cream.
We take no responsibility if the shirt you're wearing spontaneously bursts into flannel.