February 09, 2017
The factory is looking a little frostier than usual today. Stay safe out there, folks!
Inside, we're filling up the freezers in preparation for our long-awaited opening. After another day or two of churning, we should have all the ice cream we need -- until you guys eat it all. Then we'll probably have to make more.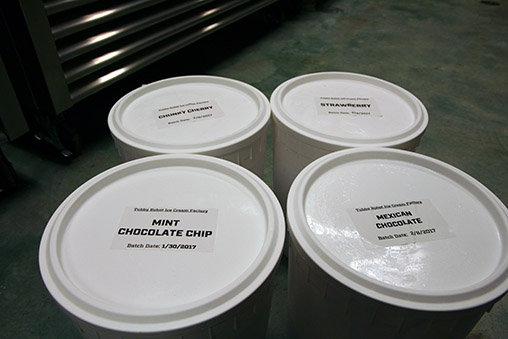 The question we get most frequently is "WHEN? WHEN WILL YOU BE OPEN? OH HOW IT BURNS, THE NOT KNOWING!" We've gone from answering with a broad "We're not sure, but we're working on it!" to a more assured "Very soon! It's a matter of weeks now!"