July 30, 2015
After three days of mild disturbance to the peace on Main Street (sorry, neighbors!), the original floor is completely gone. The back portion of the shop, which once was raised about a foot and a half above the rest, has been happily annihilated.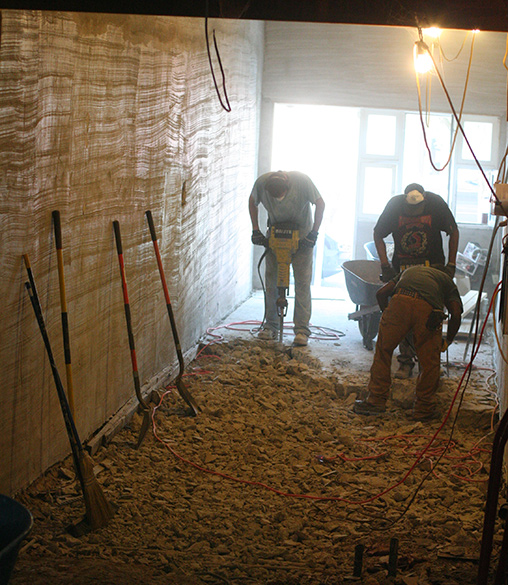 Our space is limited, so we're aiming to squeeze as much utility as possible out of what we've got. With our newly flattened footprint we'll have enough room for the incoming refrigeration, cooking range, and the all-important batch freezer.
Tomorrow, I'll share our plans for the building's facade. It's a pretty stark departure from... whatever you would call it now.