November 04, 2016
It's hard to believe, but we're just a week or two away from the end of buildout! Finishes are now being applied both inside and out, and we have heat and hot water flowing throughout the building.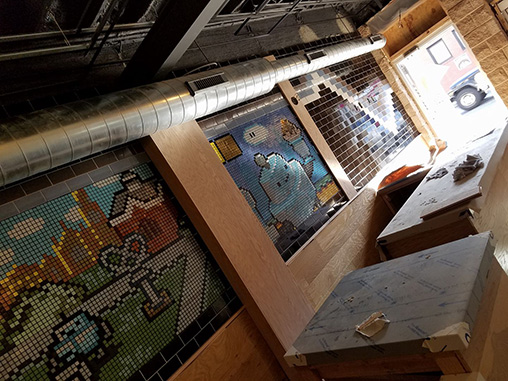 The tilework has been grouted, and wooden trim elements have been installed.
The front of the shop has been outfitted with transom windows, which will prove integral to the forthcoming Wall-O-Vision™ game stations -- we'll have more on those later.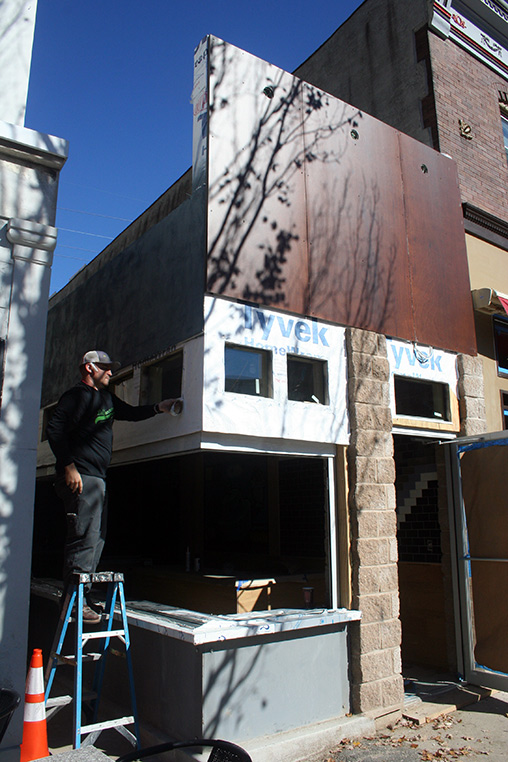 Outside, the upper marquee has been faced and is ready to receive lighting and signage.
The kitchen is slowly filling with equipment, including a wide variety of refrigeration and -- most importantly -- our new batch freezer. We should be churning out our first test batches of ice cream next week!