May 17, 2016
Our friends at D+D Concrete finished demolishing the existing facade today. There are no longer any walls on the front of the building, because walls are for chumps.
This new arrangement really lets the natural light in.
We began preliminary work grafting an entirely new face onto the shop, but plans were scrapped due to an inordinate number of crying children distracting the crew.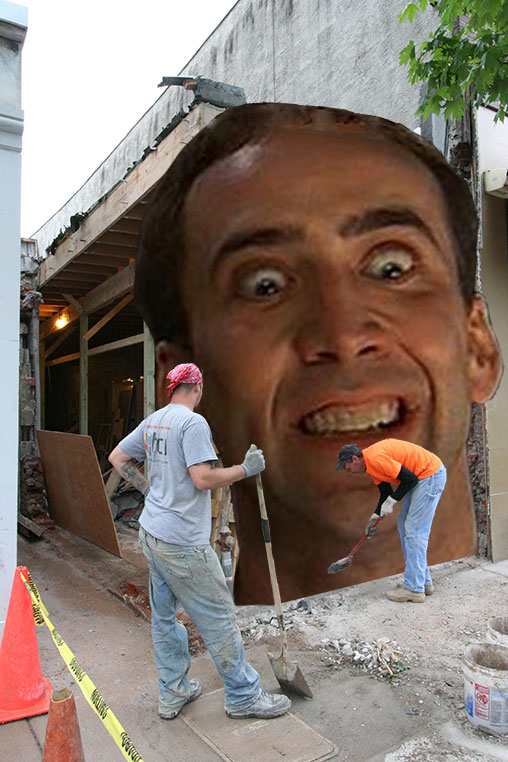 Next up will be the new steelwork!