December 21, 2017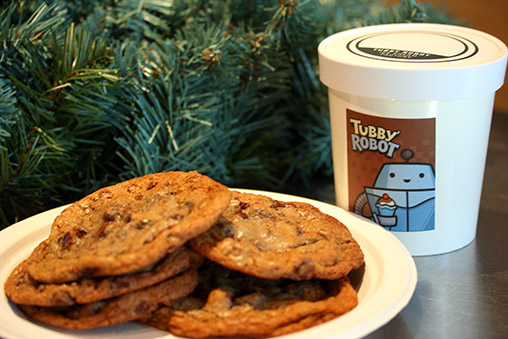 Milk and cookies go really well together, but we suspect that Santa might prefer something with a higher butterfat content.
We'll be closed one week for the holidays! Our last day open this year will be Saturday, December 23rd. Our first day open in the new year will be Thursday, January 4th.
This means that Saturday the 23rd is your last chance to partake in Tubby Robot ice cream in 2017. Whether it's a few hand-packed pints to bring to your family Christmas party or a S'more sundae to warm your soul on a chilly day, we're ready to help you close this year out in the sweetest way possible.